Places To Visit in USA
The U.S. is a country of 50 states covering a vast swath of North America, with Alaska in the northwest and Hawaii extending the nation's presence into the Pacific Ocean. Major Atlantic Coast cities are New York, a global finance and culture center, and capital Washington, DC. Midwestern metropolis Chicago is known for influential architecture and on the west coast, Los Angeles' Hollywood is famed for filmmaking.Popular destinations are New York City, Washington DC, Los Angeles, Las Vegas, San Antonio, San Francisco, Chicago, Hershey Pennsylvania, Honolulu, Alaska, Denver, New Orleans and Orlando.
Choose your destinations, duration and Submit the Travel Enquiry form. We will create a customised USA Tour Package for you.
New York City
New York City comprises 5 boroughs sitting where the Hudson River meets the Atlantic Ocean. At its core is Manhattan, a densely populated borough that's among the world's major commercial, financial and cultural centers. Its iconic sites include skyscrapers such as the Empire State Building and sprawling Central Park. Broadway theater is staged in neon-lit Times Square.
The Brooklyn Bridge connects Manhattan to the borough of Brooklyn, where varied neighborhoods range from Williamsburg – a hotbed of indie music, art and nightlife – to beachfront Coney Island and its amusement parks. The borough of Queens has Flushing Meadows Corona Park, with its 12-story 1964 World's Fair globe sculpture, the Unisphere. The Bronx, NYC's northernmost borough, is home to the landmark New York Botanical Garden and renowned Bronx Zoo. The Staten Island Ferry links Manhattan to NYC's southernmost borough with views of the city skyline and Statue of Liberty.
Washington, DC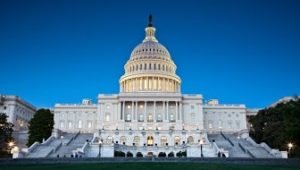 Washington, DC, the U.S. capital, is a compact city on the Potomac River, bordering the states of Maryland and Virginia. It's defined by imposing neoclassical monuments and buildings – including the iconic ones that house the federal government's 3 branches: the Capitol, White House and Supreme Court. It's also home to iconic museums and performing-arts venues such as the Kennedy Center.
The focal point is the National Mall, a formal green space containing the Washington Monument and other memorials commemorating wars and august Americans from Abraham Lincoln to Martin Luther King Jr. Also on the Mall are the Museum of Natural History, Air and Space Museum and other free Smithsonian Institution museums dedicated to art, history and culture. Beyond the Mall, DC is an approachable, leafy city of Victorian row houses and varied appeals from Dupont Circle's trendy shops and Georgetown's posh restaurants to the vibrant nightlife along the U Street Corridor.
Los Angeles
Los Angeles is a sprawling Southern California city and the center of the nation's film and television industry. Near its iconic Hollywood sign, studios such as Paramount Pictures, Universal and Warner Brothers offer behind-the-scenes tours. On Hollywood Boulevard, TCL Chinese Theatre displays celebrities' hand and footprints, the Walk of Fame honors thousands of luminaries and vendors sell maps to stars homes.
Highlights of LA beyond the entertainment industry include the Getty Center, home to European and American art and extensive gardens. Griffith Observatory has panoramic skyline views, while the Lakers and Clippers basketball teams play at Staples Center. In and around the city are notable beaches including Venice, complete with funky shops on a colorful boardwalk, and Santa Monica, whose pier offers rides and games. Live music venues dot the billboard-lined Strip, a stretch of Sunset Boulevard running through the West Hollywood area. Beverly Hills is the site of the famously upscale shopping street Rodeo Drive.
Las Vegas
Las Vegas, in Nevada's Mojave Desert, is a resort city famed for its vibrant nightlife, centered around 24-hour casinos and other entertainment options. Its main street and focal point is the Strip, just over 4 miles long. This boulevard is home to themed hotels with elaborate displays such as fountains synchronized to music as well as replicas of an Egyptian pyramid, the Venetian Grand Canal, and the Eiffel Tower.
Designer boutiques reside in the city's numerous malls and retail areas. Famous entertainers headline extravagant musicals, concerts, and comedy shows. Swimming pools and thrill rides offer family-oriented diversions. The city's hedonistic side is reflected in high-energy nightclubs as well as strip clubs. In the original downtown area north of the Strip, longstanding venues like the Golden Nugget, which opened in 1946, sit alongside the Fremont Street Experience pedestrian mall and its high-tech light shows. The diverse dining opportunities range from all-you-can-eat buffets to lavish restaurants run by celebrity chefs.
San Antonio, Texas
San Antonio is a major city in south-central Texas with a rich colonial heritage. The Alamo, an 18th-century Spanish mission preserved as a museum, marks an infamous 1836 battle for Texan independence from Mexico. Following the San Antonio River, the miles-long River Walk is a landmark pedestrian promenade lined with cafes and shops. HemisFair Park's 750-ft. Tower of the Americas overlooks the city.
The San Antonio Missions National Historical Park maintains 4 Spanish missions in San Antonio, including the 18th-century Mission San José. Downtown's San Fernando Cathedral is a Gothic Revival landmark, while the King William Historic District shelters 19th-century mansions. Art museums include the San Antonio Museum of Art, with Latin American, Asian and ancient Egyptian galleries, and the stately McNay Art Museum, exhibiting European and American masterpieces. The San Antonio Botanical Garden showcases Texan flowers and plants. Within nearby 343-acre Brackenridge Park is the popular San Antonio Zoo.
San Francisco
San Francisco, in northern California, is a hilly city on the tip of a peninsula surrounded by the Pacific Ocean and San Francisco Bay. It's known for its year-round fog, iconic Golden Gate Bridge, cable cars and colorful Victorian houses. The Financial District's Transamerica Pyramid is its most distinctive skyscraper. In the bay sits Alcatraz Island, site of the notorious former prison.
Fisherman's Wharf features souvenir shops, seafood and a colony of sea lions. Russian Hill is home to Lombard Street, made up of 8 sharp, steep downhill turns. Sprawling green spaces include the Presidio, a onetime military base-turned-national park. Golden Gate Park has fine-arts on display at the de Young Museum, plus natural history exhibits at the California Academy of Sciences. The Castro neighborhood is a historic hub of gay culture, while Chinatown is the oldest community of its kind in North America. The gritty, artistic Mission District hosts taquerias alongside colorful murals.
Chicago
Chicago, on Lake Michigan in Illinois, is among the largest cities in the U.S. Famed for its bold architecture, it has a skyline punctuated by skyscrapers such as the iconic John Hancock Center, 1,451-ft. Willis Tower (formerly the Sears Tower) and the neo-Gothic Tribune Tower. The city is also renowned for its museums, including the Art Institute of Chicago with its noted Impressionist and Post-Impressionist works.
The Field Museum is a renowned natural history museums. Chicago's green spaces include Millennium Par, home to the reflective sculpture "Cloud Gate." The Cubs pro baseball team draws crowds to Wrigley Field. The Magnificent Mile, a 13-block stretch of North Michigan Avenue, offers upscale shopping. To the north, the leafy Gold Coast district has trails along the lake. The food scene includes trendy restaurants and casual spots offering local specialties like deep-dish pizzas and relish-topped hot dogs. Chicago also hosts 2 influential arts groups, the Steppenwolf theater company and Second City improv troupe.
Hershey, Pennsylvania
Hershey Pennsylvania, with famous Hershey Park and Chocolate World, is fun for the whole family and chocolate lovers alike! Hershey, PA also boasts Hershey Gardens, the Antique Auto Museum as well as some beautiful golf courses.It is popularly called "Chocolatetown, USA". Hershey is also referred to as "The Sweetest Place on Earth".
Honolulu, Hawaii
Honolulu, on the island of Oahu's south shore, is capital of Hawaii and gateway to the U.S. island chain. The Waikiki neighborhood is its center for dining, nightlife and shopping, famed for its iconic crescent beach backed by palms and high-rise hotels, with volcanic Diamond Head crater looming in the distance. Sites relating to the World War II attack on Pearl Harbor include the USS Arizona Memorial.
The Ala Moana district has a popular beach with calm water and the huge Ala Moana Center shopping complex. Downtown is the Hawaii State Capitol building and Iolani Palace, once home to Hawaiian royalty (now a museum). The Bernice Pauahi Bishop Museum and Hawaii State Art Museum showcase local culture, and the city's historic Chinatown is also part of the Arts District. Honolulu also contains small pockets of rainforest, canyons, waterfalls and beaches with coral reefs. The Punchbowl is a crater-turned-cemetery.
Alaska
There's fun for the whole family in beautiful, Anchorage! Visit the country's largest indoor waterpark, H2Oasis, dig for dinosaur bones at the Alaska Museum of Natural History or visit with a bear at the Alaska Wildlife Conservation Center. Scenic day drives, walking tours, fairs and festivals are all fun, outdoor activities to investigate during your visit to Anchorage.
Denver
Denver, the capital of Colorado, is an American metropolis dating to the Old West era. Larimer Square, the city's oldest block, features landmark 19th-century buildings. Museums include the Denver Art Museum, an ultramodern complex known for its collection of indigenous works, and the mansion of famed Titanic survivor Molly Brown. Denver is also a jumping-off point for ski resorts in the nearby Rocky Mountains.
The coin-producing Denver Mint is open to the public, and the 1894 State Capitol Building also offers tours. The Botanic Gardens hosts summer concerts, and the Museum of Nature and Science has exhibits on anthropology, geology, space and zoology. The Clyfford Still Museum showcases works by the namesake Abstract Expressionist. Many saloons once thrived in the "Mile High City," and their influence is evident in the microbreweries, sports bars and live-music venues that make up Denver's nightlife scene. Coors Field hosts Colorado Rockies baseball games, and pro football's Broncos play at Sports Authority Field.
New Orleans
New Orleans is a Louisiana city on the Mississippi River, near the Gulf of Mexico. Nicknamed the "Big Easy," it's known for its round-the-clock nightlife, vibrant live-music scene and spicy, singular cuisine reflecting its history as a melting pot of French, African and American cultures. Embodying its festive spirit is Mardi Gras, the late-winter carnival famed for raucous costumed parades and street parties.
Following Mardi Gras in springtime is Jazz Fest, celebrating New Orleans as the birthplace of the genre. Lively bars and cafes line Bourbon Street, which runs through the center of the architecturally ornate French Quarter. This area is also home to several iconic Creole and Cajun restaurants serving dishes like gumbo and jambalaya. The Garden District is known for well-preserved antebellum mansions in styles like Italianate and Victorian. In Faubourg Marigny, Frenchmen Street is home to bars and clubs offering live jazz, blues and rock music.
Orlando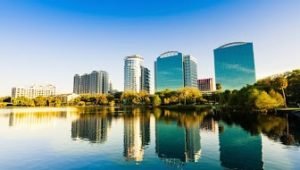 Orlando, a city in central Florida, is home to more than a dozen theme parks. Chief among its claims to fame is Walt Disney World, comprised of parks like the Magic Kingdom and Epcot, as well as water parks. Another major destination, Universal Orlando, offers Universal Studios and Islands of Adventure, with the Wizarding World of Harry Potter straddling both.
SeaWorld, with animals like whales, dolphins and penguins, as well as the longstanding Wet 'n Wild water park, are also draws. Other popular spots include the Legoland theme park, Gatorland's wildlife preserve, and Holy Land Experience, a Christian-themed park. The bigger parks have accompanying hotels, spas and restaurants. Accommodations are diverse away from the parks, and the area also offers golfing, lake fishing and boating tours through swamps to see wildlife like alligators and bald eagles. Fifty miles away, on the Atlantic Coast, the Kennedy Space Center features rocket launches, artifacts and an IMAX theater.