Places To Visit in Kerala
Kerala, a state on India's tropical Malabar Coast, has nearly 600km of Arabian Sea shoreline. It's known for its palm-lined beaches and backwaters, a network of canals. Inland are the Western Ghats, mountains whose slopes support tea, coffee and spice plantations as well as wildlife. National parks like Eravikulam and Periyar, plus Wayanad and other sanctuaries, are home to elephants, langur monkeys and tigers. Popular destinations are Cochin, Munnar, Kumarakom, Alleppey, Kovalam,Trivandrum & Thekkady
Choose your destinations, duration and Submit the Travel Enquiry form . We will get back to you with your customised Kerala Tour Package
Cochin
Kochi (also known as Cochin) is a city in southwest India's coastal Kerala state. It has been a port since 1341, when a flood carved out its harbor and opened it to Arab, Chinese and European merchants. Sites reflecting those influences include Fort Kochi, a settlement with tiled colonial bungalows and diverse houses of worship. Cantilevered Chinese fishing nets, typical of Kochi, have been in use for centuries.
Munnar
Munnar is a town in the Western Ghats mountain range in India's Kerala state. A hill station and former resort for the British Raj elite, it's surrounded by rolling hills dotted with tea plantations established in the late 19th century. Eravikulam National Park, a habitat for the endangered mountain goat Nilgiri tahr, is home to the Lakkam Waterfalls, hiking trails and 2,695m-tall Anamudi Peak.
Kumarakom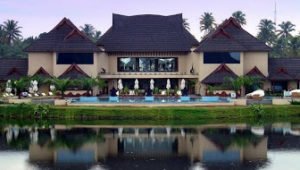 Kumarakom is a village on Vembanad Lake in the backwaters of Kerala, southern India. It's laced with canals, where houseboats ply the waters. Kumarakom Bird Sanctuary is home to many species including cuckoos and Siberian storks. Nearby, the Bay Island Driftwood Museum displays wooden sculptures. In the lake, Pathiramanal Island is a haven for rare migratory birds. Ancient Thazhathangady Mosque is east of Kumarakom.
Alleppey
Alappuzha (or Alleppey) is a city on the Laccadive Sea in the southern Indian state of Kerala. It's best known for houseboat cruises along the rustic Kerala backwaters, a network of tranquil canals and lagoons. Alappuzha Beach is the site of the 19th-century Alappuzha Lighthouse. The city's Mullakkal Temple features a traditional design. Punnamada Lake's snake boat races are a well-known annual event.
Kovalam
Kovalam is a small coastal town in the southern Indian state of Kerala, south of Thiruvananthapuram. At the southern end of Lighthouse Beach is a striped lighthouse with a viewing platform. Palm-backed beaches also include Hawa Beach and Samudra Beach. Heading south, Vizhinjam Juma Masjid mosque overlooks the busy fishing harbor. Inland, Sagarika Marine Research Aquarium displays technology used in pearl production.
Trivandrum
Thiruvananthapuram (or Trivandrum) is the capital of the southern Indian state of Kerala. It's distinguished by its British colonial architecture and many art galleries. It's also home to Kuthira Malika (or Puthen Malika) Palace, adorned with carved horses and displaying collections related to the Travancore royal family, whose regional capital was here from the 18th–20th centuries.
Thekkady
Thekkady is the location of the Periyar National Park, which is an important tourist attraction in the Kerala state of India.The very sound of the word Thekkady conjures up images of elephants, unending chains of hills and spice-scented plantations. Thekkady is India 's largest wildlife sanctuary is a dream destination for any tourist visiting India